2018年5月14日、日本歯科大学附属病院にて、同院の歯科医、歯科衛生士などの希望者を対象に
「『私たち』が必要な英語表現を学ぼう」と題した勉強会を開催いたしました。
正式開催となった第1回の今回は、歯科での初診時の医療面接のオリジナルシナリオを用意し、
英語表現を練習しました。参加者からは「少人数で、途中で質問の解説をしてくれるのが良かった。
実際に声に出して練習するのが良かった」などのご感想をいただきました。
今年度、日本歯科大学附属病院において、このような勉強会を合計5回行う予定です。
Our Foreign Neighbors We Careは、在留外国人の方々へのサポートが届くよう、医療機関内での
英語力の底上げをお手伝いしていきたいと思っております。私達の活動にご興味のある医療機関の
ご担当者様は、ぜひ、contact@wecare-ofn.org 宛にメールでご連絡ください。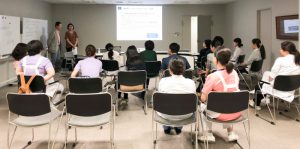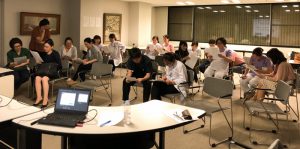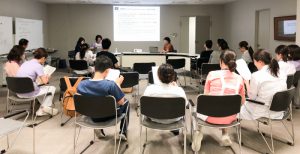 A study session for dentists and dental hygienists was held under the title of "Let's Learn
English Expressions that We Need" at the Nippon Dental University Hospital (NDUH)
by Our Foreign Neighbors We Care on May 14, 2018. We prepared an original script under
the setting of a dentist's examination for a first visit patient. Participants practiced
the English expressions in this script. One of them commented that "the small-class
teaching provided answers and explanation to each question during the session.
It was good to be able to practice aloud." We plan to hold such study sessions for five times
in total at NDUH in this business year. Our Foreign Neighbors We Care would like to assist
improving English skills in medical institutions that would help international residents
receiving full support when they need. If any medical staff is interested in our programs,
please send us an email to contact@wecare-ofn.org.